REPORT
The maker will explore Southeast Asia and Russia in light of better sales forecast this year.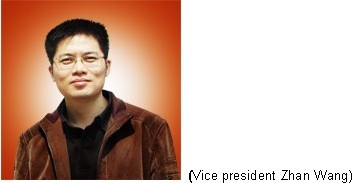 Anticipating upbeat sales and exports this year, Shenzhen A.T.R Industry Co. Ltd is maximizing growth opportunities by engaging in various R&D activities and market exploration.
In an interview with Global Sources, vice president Zhan Wang talks about the company's R&D plans and countermeasures taken to address the yuan appreciation and rising outlay. Below are excerpts of the discussion.
What is your company's current R&D focus?
We have three new product series under development.
First is the line of solar-powered automotive devices. Clients have been requesting for such products as environment protection and low carbon emission lead industry trends.
We will also adopt memory foam instead of ordinary sponge or PP foam in the manufacture of cloth accessories to improve comfort.
The third is a rearview system, which has a high growth potential.
Should China suppliers continue to focus on OEM products or try to build their own brands as well?
Companies in the early stages of development should focus on OEM to gain strength. With an established company brand, more favorable terms and prices can be negotiated with clients.
An effective strategy is to be flexible in terms of price, minimum order quantity and payment terms. Such is the case for us when we were still promoting our in-house brand to clients.
Most of our success is with the retailers and store owners who were previously unenthusiastic about our brands. We now distribute our in-house labels in Greece, Russia and Argentina.
What is your company's outlook on sales and exports for the next six to 12 months? What opportunities and challenges will influence growth?
Generally, sales and exports will be better than 2010. This, however, will not be the same as 2007 levels.
New products, including upgrades of previous models, provide opportunities for growth.
Unstable exchange rates, higher salaries and rising raw materials costs, however, may limit the upturn. These will affect profits and threaten enterprises because profits could decline despite growing sales.
What are the geographic markets with a high growth potential?
The Southeast Asia and Russia are segments with a high growth potential. Because of these markets' large population and volume of old cars, there is a high demand for automotive devices and accessories.
These markets did not attract adequate attention before, so we will increase efforts in exploring them in future
What sets your company apart from others in the industry?
Our core competitiveness lies in our perseverance and credibility.
Dozens of regular clients return with larger orders because of our reputation. Some also refer new customers.
By setting up joint ventures with clients, we are essentially strengthening our ties with them
How is your company dealing with rising raw material costs?
We are developing replacement materials and products. By improving procurement, manufacture and sales procedures, we are able to maximize stock materials, while maintaining timely delivery. We have also raised quotes of some categories after making sure our clients understand the reason behind the adjustments.
What are the company's expansion plans?
We recently purchased a 25 percent share of a company in Greece. The enterprise had a good credit history and was a regular client for more than 10 years, but was hit by the economic crisis in Greece last year.
Together with the cost advantage in China and the company's sales advantage in Greece, we expect to recover by the second half of 2011, and improve sales by 2012.
About the company
Founded in 1998, Shenzhen A.T.R. is one of the most recognized exporters and manufacturers of auto accessories in China.
The company offers more than 20,000 products, including repair equipment, alarm systems, seat covers and mirrors. It partners with 300 factories to guarantee an extensive selection and on-time delivery of large-volume orders. The major clients include Walmart, Dunlop, Carrefour and Auchan.
For more information about Shenzhen A.T.R, visit www.globalsources.com/szatr.co.